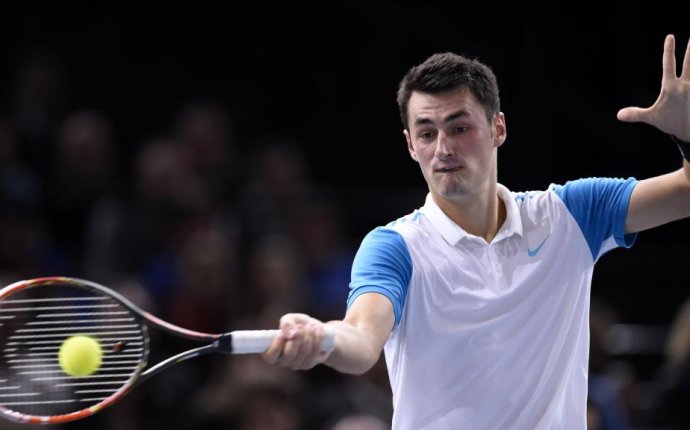 Tennis australia rules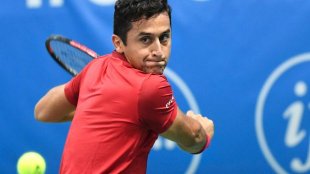 A new rule designed to tackle the issue of players retiring early in matches due to pre-existing injuries could be adopted by the Australian Open as early as next year.
It comes as former world No.9 Nicolas Almagro denied that he entered his first-round match at the Australian Open believing he wasn't fully fit, despite admitting that a scan taken last week confirmed he had injured his calf.
Four games: Spain's Nicolas Almagro lasted just 23 minutes before retiring injured. Photo: AP
The ATP has already started a one-year trial of the "On-site Withdrawal/ Lucky Loser Compensation" rule, which allows an injured player to withdraw before the start of the match yet still collect the prizemoney.
This would allow a "lucky loser" to take the injured player's place in the first-round match, meaning fans aren't left disappointed by a shortened match.
But the rule is yet to be brought in by the four grand slams.
Almagro retired at 0-4 in the first set against Frenchman Jeremy Chardy on Monday, after admitting he had suffered a calf injury in the days leading up to the tournament, which was confirmed by an MRI.
It means Almagro collected $50, 000 for playing four games of tennis, which lasted 23 minutes.
Fairfax Media understands that Tennis Australia is keen for the rule to be brought in for the Australian Open, although that would likely require discussions with the other three majors.
Get the latest news and updates emailed straight to your inbox.
Almagro admitted in his post-match press conference that he had injured his calf last week.
"I have a problem with my calf, I was trying to play during the week, but it was tough because I did an MRI and the result wasn't good, and that's it, I couldn't play, " he said. "I felt the problem again on court and I decided to retire.
"I went to court because I think I can play. I was top 10, I have more than $10 million [in prizemoney], I'm not going to just play for $50, 000, it's not the reason.
"I considered [pulling out during the week], but I was practising and I didn't feel it and I decided to play today."
The rule states:
"To encourage players who are not completely fit to withdraw rather than go on court just because they are there, this rule change allows a player who is on-site and legitimately injured or ill to withdraw prior to his first match and receive first-round prizemoney. The Lucky Loser would receive final-round qualifying prizemoney plus what he earns in the main draw minus the first-round money paid to the withdrawing player.
"Not only does this rule change encourage players to 'do the right thing' but it adds a layer of integrity protection as it lessens the chance that a player goes on court knowing he cannot win due to injury or illness."
The ATP has confirmed to Fairfax Media that the rule had been introduced two weeks ago on January 1, to tackle the issue of players retiring early in matches because of pre-existing problems.
But due to the plethora of authoritative bodies in world tennis, the rule had not been ratified for the grand slams.
"We apply the rules to our circuit, so we cannot dictate what they do at grand slams, " an ATP spokesperson told Fairfax Media. "There's a continuous discussion between our officials and the officials of the grand slams and the ITF, in order to have as much consistency as possible."
The rule is on a one-year trial, and may still be tweaked before being brought in by the four major tournaments.
Source: www.smh.com.au