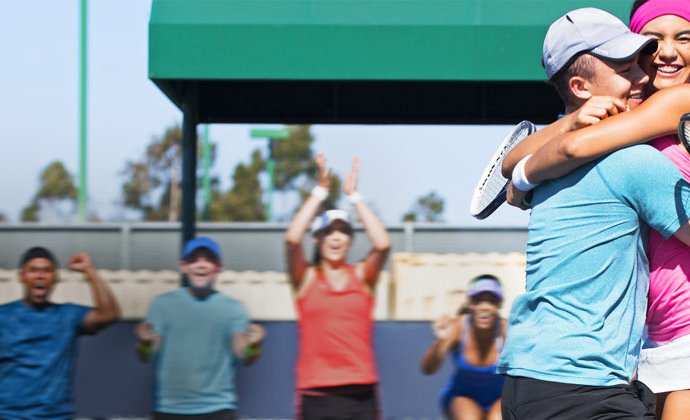 Tennis play rules

Rules and Information
1. Level of Play
We encourage all players to select a level that offers good, competitive matches. The final determination of level placement will be made by the Ultimate Tennis League Administrator using the following criteria:
Requested Level
Ultimate Tennis Play History
USTA NTRP Level
Division Scheduling Needs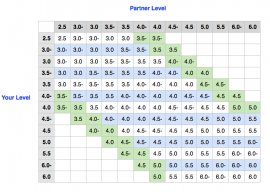 Refer to the following sections for specific Adult playing rules:
Adult Leagues (18 Years or Older)
Senior Leagues (50 Years or Older)
Adult (Men & Women) - Singles, Doubles and Mixed Doubles
Ultimate Tennis uses the USTA/NTRP system to determine play levels for Adult Leagues. To see more information about the NTRP rating system, please click here.
In Tampa Bay and Atlanta the traditional USTA levels have been expanded to 13 levels. In these cities our "skill level finder" will convert your USTA level to the appropriate Ultimate Tennis skill. USTA skill levels above 3.5 will result in a higher Ultimate Tennis skill level.
Your official USTA rating will not be affected in any way as a result of playing in Ultimate Tennis.
You must be 18 years or older to compete in the adult league.
New Players/Teams:
New Players/Teams are defined as 1 or more players that have NOT played in Ultimate Tennis Singles or Doubles Leagues within the last 2 years.
All new players and teams with regard to playoff eligibility are subject to our First Season Player Rule.
A. Singles League:
New members must select a skill level at or above your USTA skill level in your first season. If you do not have a USTA/NTRP rating, click here to find your appropriate USTA/NTRP play level. You may also check with your tennis coach or favorite tennis pro to help determine your USTA/NTRP play level.
Atlanta Members Only: If you have a T2 Tennis rating, you may register at the level shown on the conversion chart below:
Source: www.ultimatetennis.com